CATALOGUE
of
PHOTOGRAPHIC APPARATUS
and CHEMICAL PREPARATIONS,
Manufactured and sold by
HORNE, THORNTHWAITE, AND WOOD,
Opticians,&c.,
121 & 123, NEWGATE STREET, LONDON.
No.10.-Estimate for a complete Daguerreotype Apparatures, suitable for the professionel photographist, consisting of a large-sized camera and compound lens for large views, portraits, and groups; small size camera, with large aperture and short focus combination of lenses, for taking portraits up to 4 inches by 3 inches in dull weather; polishing lathe, with series of circular buffs; three hand buffs; set of metal plate holders and supports; heating stand; large bromine and iodine apparatures and set of frames; set of plate boxes to hold two dozen each; table stand for camera on rollers; adjusting chair, with head rest; adjusting head rest, with heavy iron foot for full-length portraits, &c.; large mercury box for the different sized plates; latern, with yellow glass shade; metal still and worm tub for obtaining distilled water; a large and small gilding stand; stone-ware barrel and cock for holding distilled water; porcelain dishes; filtering stand; funnels and filtering paper; spirit lamps; set of daguerreotype colours and bruches, and flexible India-rubber bottle; glass measurs; two painted back grounds, &c., &c., with a full supply of all the necessary chemicals, polishing materials, &c., com-plete, £110.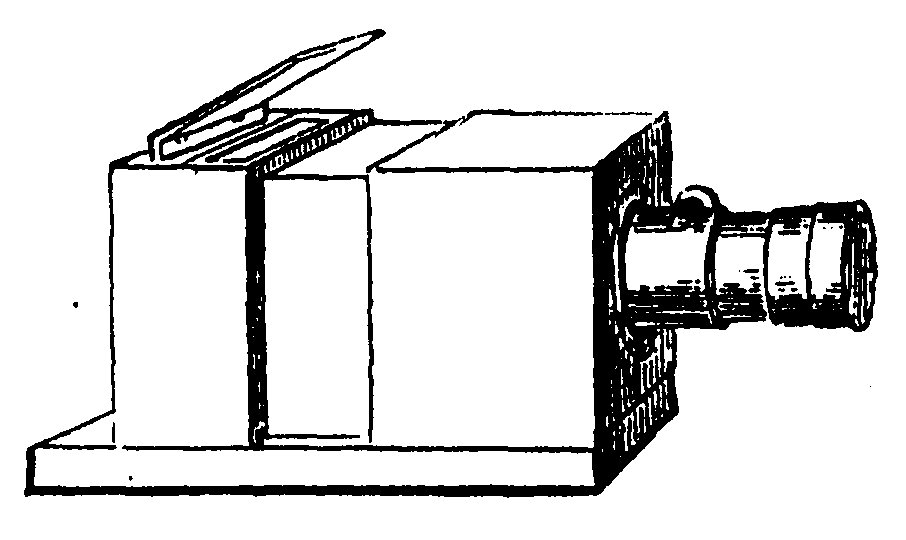 Improved expanding camera, adapted for taking both views and portraits, with long or short focus lens, fitted complete with ground focusing glass, and dark frames adapted for the daguerreotype, calotype, and glass processes, and best compound achromatic lens, arranged for takimg portraits up to the size of 4 in. by 3 in., and views, 6 in. by 5 in.